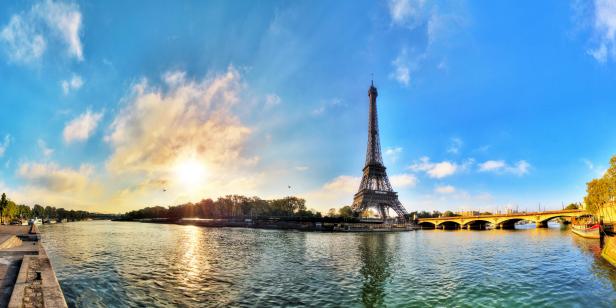 With Paris near the top of most people's travel bucket list, everyone has a pretty good idea of what the must-see attractions, must-take pictures and must-eat foods are. With so much history and culture packed into one city, it seems impossible to fit all of the musts into just one day.
Since Paris is a major international hub, finding transportation from anywhere in Europe is very simple, which often makes Paris the perfect destination for a day trip. Hop on a high-speed train or score a discount flight on one of many airlines for a quick and easy adventure from wherever you are.
You may not be able to tackle everything on your list in one day, but you can definitely accomplish a great deal with proper planning. Here's how to see the most of what Paris has to offer when you're locked in a race against the clock.
Arrivée
Whether you're flying into Charles de Gaulle or taking a train into Gare du Nord, Paris is one of the major cities that allows you to get to the city center relatively quickly and painlessly. If you choose to fly, you can take the RER train, which essentially operates just like the metro, straight from each of the three airports.
Coming from London, my best option was to take the Eurostar, which I would highly recommend to anyone. The Eurostar is a high-speed train that operates in many different locations in the United Kingdom, France, the Netherlands, Belgium and a few places in Germany. The process was super fast and efficient, and arriving straight from St. Pancras International into Gare du Nord absolved any potential struggles since the train station also serves as a metro station.
10:30 a.m. – Le Petit Déjeuner
After officially making your way into the city, your first stop is breakfast— or le petit déjeuner. When it comes to Paris, finding a place to sit down for crepes is really the simplest task of the whole trip. After arriving at Gare du Nord, we walked right out the front door and found ourselves facing five or six different cafes. After perusing each of the menus posted outside, we found the perfect option, La Maison Blanche, with €4 Nutella crepes and €3 café au lait.
Take time to people watch and enjoy breakfast like a true Parisian, but since you're in a hurry, ask the server for the check when they give you your food. In America it's customary for the server to just bring it to you, but the French see that as rude, so it's up to you to ask for it whenever you're ready unless you still want to be sitting there an hour after you've finished eating.
12:00 p.m. – Notre-Dame de Paris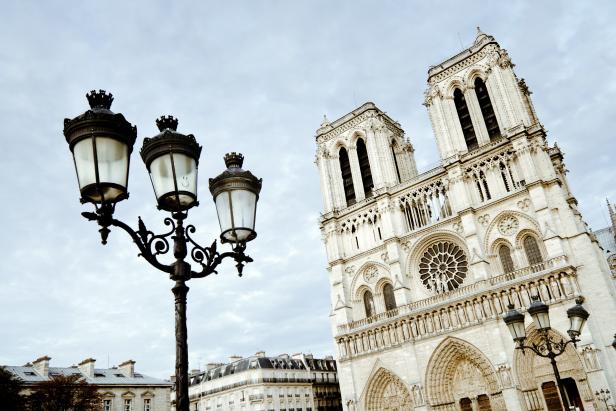 After breakfast, head back inside Gare du Nord and hop on the metro toward your first destination: Notre-Dame. For navigation purposes, I recommend downloading the free metro app and route planner which works without Wi-Fi. To get around as quickly as possible, you'll need to use the metro frequently throughout the day, so I suggest purchasing a Ticket Mobilis, which is a one-day pass with unlimited rides for just €7.30.
Famed for being one of the first buildings in the world to use flying buttresses, Notre-Dame is the pride and joy of French Gothic architecture. Standing nearly 230 feet tall by the banks of the Seine, the cathedral is truly one of the most magnificent sights in all of Europe. Luckily admission is free, so wander inside and take it all in, even if you only have a few minutes.
1:15 p.m. – Musée du Louvre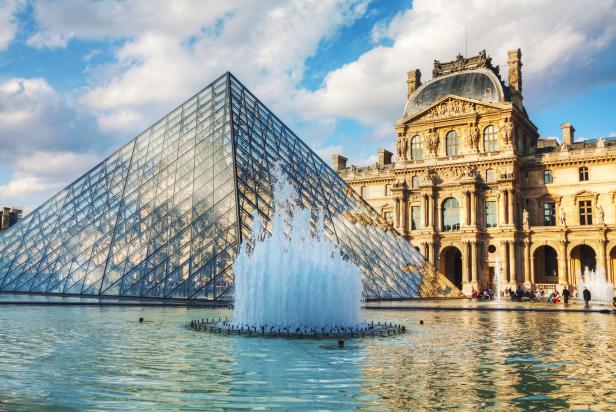 Next up: the Louvre. Just a short 10 minutes away by metro, le Musée du Louvre is a landmark anyone can recognize from miles away. The iconic pyrmaid, which serves as the museum's entrance, sits in the middle of the grand Palais du Louvre, which houses the actual museum.
Unfortunately, the Louvre is so large that it's just physically impossible to see everything in a short amount of time, so if you do choose to enter the museum, be sure to research beforehand and make a list of everything you want to see and where it's located to save time.
1:30 p.m. – Avenue des Champs-Elysées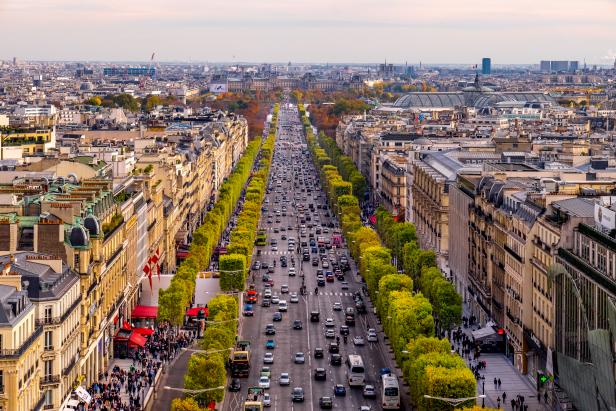 Now, here's where the real Paris walking tour starts. As you leave the Louvre and continue walking straight ahead, you'll come to a giant garden— le Jardin des Tuileries. On sunny days, this area will be packed with locals and tourists alike spending the day basking in the sun by the many fountains on the grounds.
Next, at the garden's end, you'll reach the Place de la Concorde, which is marked by the signature Egyptian Obélisque de Luxor towering over the center of the square. The 3,300-year-old obelisk was given as a gift by Mehemet Ali, the viceroy of Egypt, in 1831.
As you continue walking, you'll finally catch your first glimpse of the Eiffel Tower over the trees. Pause to snap some pictures of the view over the Seine, featuring the famous Le Pont Alexandre III bridge.
Past the bridge is where you finally come to the next destination: le Avenue des Champs-Elysées. One of the most famous avenues in the world, the Champs-Elysées is packed door to door with shops, food and plenty of tourists. The left side features some of the more upscale shopping, while the right houses more general locations like a Disney Store and a giant H&M. You simply can't come to Paris without treating yourself to some macarons, so head down the left side to find Ladurée and step inside to enjoy their stunning tea room while giving your feet a little break from walking.
3:00 p.m. – Arc de Triomphe
As you make your way toward the end of the Champs-Elysées, you'll come to the Arc de Triomphe. Resting at the center of the Place Charles de Gaulle, this famous arch serves as the intersection of 12 radiating avenues, which meet in the middle to form a giant roundabout. The arch serves as a monument to honor those who fought and died in the French Revolutionary and Napoleonic Wars and is one of the most famous landmarks in all of France. If you find yourself with extra time, you can pay to climb to the top of the arch for one of the best panoramic views of the city.
Before moving away from the Champs-Elysées, now would be a perfect time to grab a late lunch. I recommend steering clear of the restaurants and cafes on the main avenue, and veering off to one of the side streets instead. There are cafes around every corner which all have their menus posted outside, so check them out to find one that suits your cravings— and your price range. For something quick and tasty, try a fresh croque-monsieur, which is basically just a fried ham and cheese croissant. It's bound to be delicious wherever you order it, it's easy to eat on-the-go and it's cheap.
4:00 p.m. – La Tour Eiffel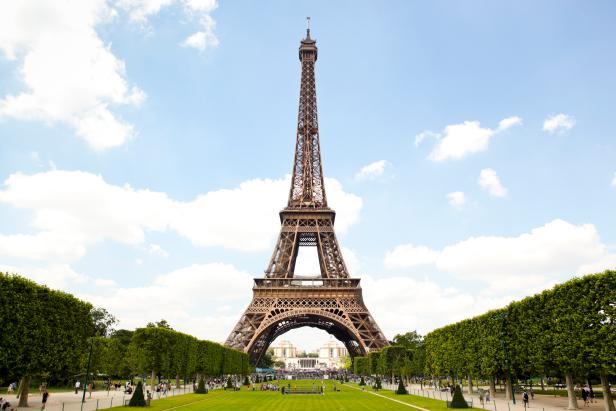 Next up, the gem of Paris and the moment you've been waiting for— la tour Eiffel. Constructed by Gustave Eiffel in 1889 for the World's Fair, the Eiffel Tower held the title of the tallest structure in the world until it was surpassed by the Chrysler Building in New York City in 1930.
To get to the tower from the Champs-Elysées, it's a 10-minute metro ride plus a few minutes walk. You can view the tower from really any side, but the Champ de Mars is probably your best option for optimum photos. For a cool side view from beneath the trees, wander past Avenue Gustave Eiffel and around the base of the tower on either side.
5:00 p.m. – Montparnasse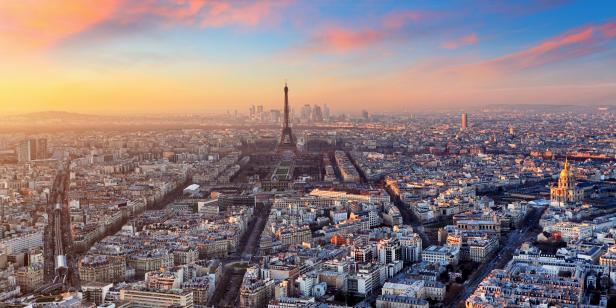 When you finally find the strength to drag yourself away from the Eiffel Tower, Montparnasse is next up on your list. Montparnasse is a 689-feet tall office tower equipped with an observation deck that allows the best panoramic view in all of Paris. You can buy tickets for a single visit, or buy the special day and night package which will allow you to enter twice in one day to see the city in both daylight and darkness. Tickets are only €17 for adults and even less for students and children.
6:30 p.m. – Diner et Départ
Trying to find a quick and cheap dinner in Paris isn't always easy, but if you have the time and want to splurge on some classic French cuisine without completely breaking the bank, Café de Flore is a good option. It's located on Boulevard Saint-Germain about a 14-minute metro ride from Montparnasse.
If you have an earlier flight or train to catch and need to make your way back quicker, finding some food in the airport or station might be your best bet. It might not be as great as a real restaurant, but, hey, it's still Paris so it can't be that bad. Luckily for us, our train didn't depart until 9:13 p.m., so we had a little extra time to enjoy our meal before making our way back to Gare du Nord.
Sadly, since the sun sets so late during the summer, we didn't get the chance to see the Eiffel Tower all lit up, which was truly heartbreaking. If you have a late enough departure, definitely make the time to go see it, as I hear it is truly the most magnificent sight in all of Paris.
Despite the disappointment of not getting to see or do everything on your list, taking a quick day trip to Paris is definitely not a bad way to spend a few hours. Besides, the City of Lights isn't going anywhere — now you just have plenty of excuses to go back.